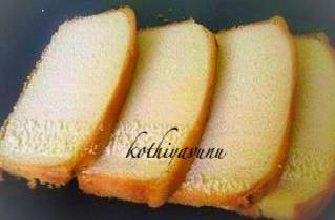 Condensed Milk Pound Cake Recipe


Ingredients :
All Purpose Flour : 2 cups (or 2-1/4 cups cake flour)
Baking Powder : 1 tsp
Salt : 1/4 tsp
Unsalted Butter : 1cup (2 sticks,8oz/250g)at room temperature
Sweetened Condensed Milk : 1 cup
Granulated Sugar : 1 cups
Eggs : 4 large at room temperature
Vanilla Essence : 1 tsp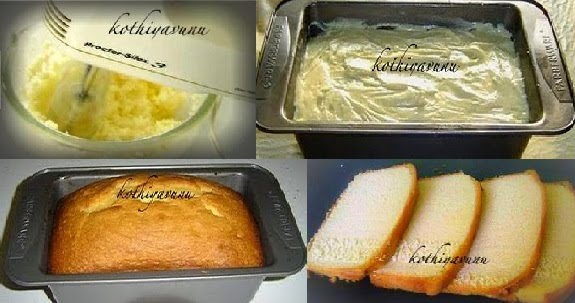 How to make Condensed Milk Pound Cake :
1. Center a rack in the oven and preheat the oven to 350 degrees F.Butter bottom and sides of a 9×5-inch loaf pan.
2. Put the pan on an insulated baking sheet or on two regular baking sheets stacked one on top of the other.
3. Butter the paper,then dust the bottom and sides of the pan with flour.
4. Sift together the flour, salt, and baking powder in a bowl, and set aside.
5. In a large bowl, combine the butter and granulated sugar. With a mixer beat on medium-high speed for 5 minutes until light and fluffy.
6. Scrape down the bowl and beater often. Mix in the condensed milk and vanilla extract beat until well incorporated.
7. Reduce the mixer speed to low and add the sifted dry ingredients and beat until no traces of flour remains.(Note: Don't over mix).
8. Beat in the eggs one at a time, beating well and scraping the bottom and sides of the bowl after each additions.
9. Scrape the batter into the buttered pan and smooth the top.Bake until the top is dark golden brown and a tester inserted in the center comes out clean about 1 hour.
10. Let the cake cool on a wire inside the pan for 5 minutes and then cool on a wire rack.
11. Run a blunt knife between the cake and the sides of the pan and turn the cake out, then turn it right side up on the rack and cool to room temperature.


Notes :
Storing : Wrapped well, the cake can kept for 5 to 7 days at room temperature or up to 1 months in the freezer.
For more Cake recipes click here
Happy Baking!
Sangeetha