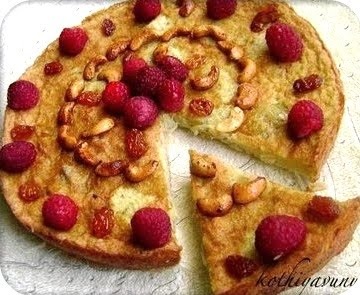 Kayappola – Pazhappola Recipe | Malabar Pazham – Banana Cake Recipe


Ingredients:
Ripe Nenthram Pazham /Ripe Banana : 2 nos
Eggs : 2 nos
Sugar : 3tbsp or to ur taste.
Milk : 1/2 cup
Ghee : 2 tbsp
Raw cashews : 2 tsp
Raisins : 2tsp
For Garnishing :
Fried cashews
Fried Raisins
Raspberry or any desired fruit of your choice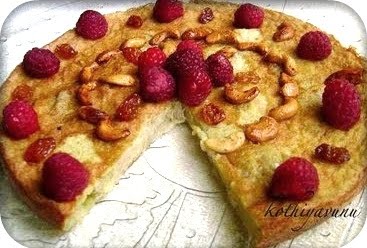 How to make Kayappola – Malabar Pazham Cake :
1. Chop the banana & into small cubes.
2. Heat ghee in non stick sauce pan add banana chunks and saute till it turns to golden brown colour.
3. Beat the eggs,milk and sugar with hand blender until light and fluffy.
4. Add the fried banana chunks,raw cashews,raisins and combine well.
5. In a non stick sauce pan smear some butter/ghee and spread it well.
6. Pour the banana mixture to this; close the sauce pan and cook for 10 minutes on low flame. (Make sure the bottom doesnt get burned)
7. Open the lid and cook for 10 more minutes and when it is done.
8. Transfer to a serving plate and garnish with fried cashews,raisins and raspberry or any desired fruit of your choice…Serve hot and enjoy!
Check here for more Malabar Recipes
Cheers!
Sangeetha