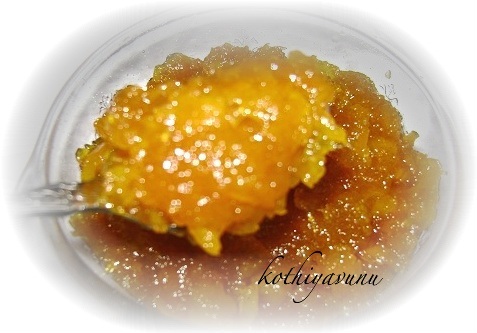 Recipe for Mango Jam /Homemade Mango Jam
Ingredients:
Ripe Mangoes : 2 nos
Sugar :1 cup (increase depending on the tartness of the mango)
Lemon Juice : 2 tbsp
Cardamom Powder : 1/2 tsp (optional)
Method of Preparation :
1. Peel the mangoes and extract the pulp or finely chop the flesh into small pieces.(Note : I prefer chunk in jam, if u don't then blend and puree it.)
2. In a heavy bottom pan add chopped mango pieces or pulp and cook on medium heat.
3. Stirring continuously for 10-15 minutes untill mango pieces turn into smooth jelly form.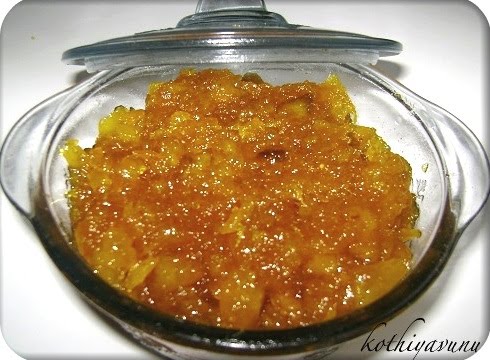 4. Reduce the flame to low and add sugar in it and cook until thick proper jam consistency.Stir in between and let the heating continue.
5. Add the lemon juice and mix well; cook for about 5-8 minutes and allow it to thicken.
6. Finally add the powdered cardamom, mix well.
7. Turn off the fire and allow to cool and store in air tight container.
8. Tastes Yummy with Chapathis, Dosas, and on Bread Toast.
Notes :
To test whether the jam is ready, Place a few drops of jam on plate and put it on the freezer for a few minutes. Take out and draw a line through mixture with your finger, the mixture stays separated and appears wrinkly, it is set. If it still appears runny, boil mixture for another couple of minutes and try freezer test again.
Check here for more Jam recipes.
Have a Good Day!
Sangeetha