Hooray! One year of blogging!
Hello My Dear Reader,
Today marks the 1st anniversary of kothiyavunu.com…Of course, I could not have done it without you all.. It's hard to believe that I completed one year of blogging, pls ignore the breaks 😉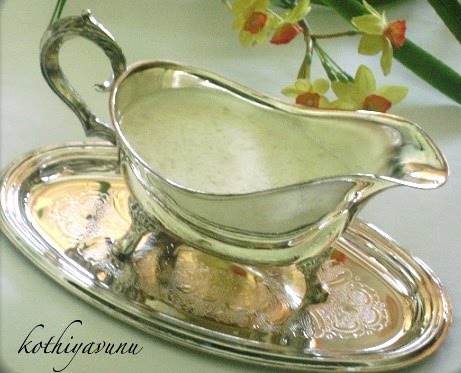 Over the course of one year, I've met many amazing foodies and learned a lot more about baking and cooking skills.I am so happy that i could make real good friends with so many people out there.Thank you to everyone for reading and sharing this colourful year with me!!! I'd love for you to continue with me as I follow my heart….
To mark this occasion i made Aval payasam/rice flake for u all 🙂
Aval Payasam Recipe | Poha Kheer Recipe | Beaten Rice Flakes Milk Pudding
Prepration Time : 15 mins
Cooking Time : 30 mins
Serves : 4


Ingredients :
Beaten rice flakes /Aval /Poha : 3/4 cup (Thick variety )
Whole Milk : 4 cups /1 ltr
Sugar :1/2 cup (Increase or decrease according to your sweet level)
Ghee/Clarified Butter : 3 tbsp
Saffron : 1-2 strand (Mix saffron strand in warm milk and keep it aside.)
Cardamom Powder :1/4tsp (optional)
Cashew nut /Raisins (optional) (fried in ghee)
How to make Aval Payasam | Poha Kheer :
1. Wash the aval /beaten rice flakes well under running water, drain the water completely and place it over a kitchen towl / tissue. (Note :Do it real quickly, if the poha absorbs too much water, they become soggy.)
2. In a heavy bottomed vessel or uruli (Kerala style shallow kadai used for making payasam) add the milk and bring to boil.
3. In pan heat the ghee and saute the cleaned aval/poha and cook till they become dry and flaky.
4. When milk comes to boil, add the fried aval/ beaten rice flakes to it and stir well , reduce the flame and allow the rice flake to cook in the milk for about 15-20 minutes till the milk has reduced in volume to about half.
5. Add sugar and mix well till the payasam thickens.(Note : when the water evaporates there is a tendency for this mixture to adhere to the bottom of the vessel/uruli, so keep stirring continuously.)
6. Add the cardamom powder and saffron milk and milk well.
7. Optional – Fry cashews & rasinis in ghee and add to payasam
8. Wait for 10-20 minutes for the payasam to get homogenised and attain room temperature .
9. Serve slightly warm or chill and serve as dessert & enjoy!!!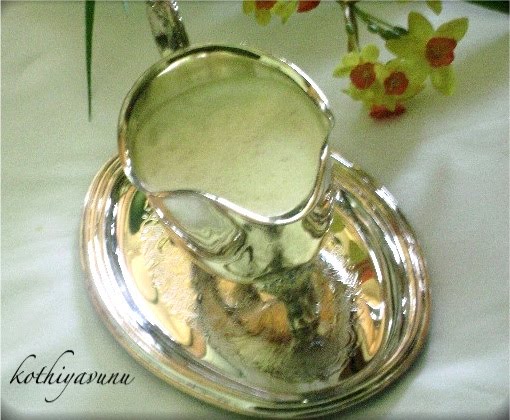 Notes :
Brown coloured rice flakes is the best, but the white variety works just as well and always use the the thicker variety as the thinner one will turn to mush in this payasam.