Here's yet another simple & delicious recipe for all Paneer lovers. What is your favorite Paneer dish? Personally me, when it comes to paneer my list goes on 🙂 Yes I dash on all paneer dishes! Today's featured recipe is Paneer Tikka Masala!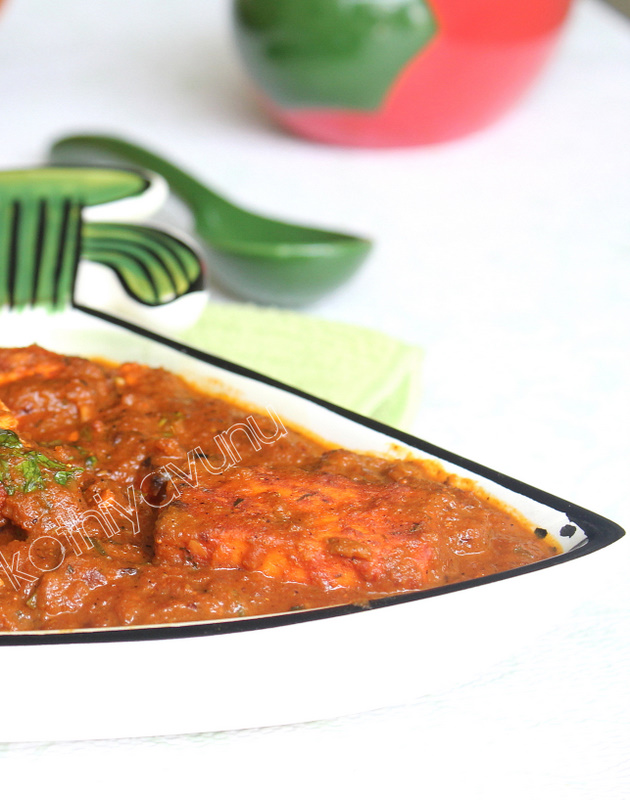 This is a common dish at most Indian restaurants worldwide and many of my non-Indian friends love it so much; they personally asked me to post some of these recipes, so here it is, specially dedicated to all my friends here in FL.
The eternal favorite Paneer Tikka Masala; smooth creamy gravy with all the goodness of indian spices combined with smoky flavor of paneer/cottage cheese cubes…Ok now let me brief you about Paneer Tikka Masala. Is a very famous & classic Punjabi dish. Could also be said as vegetarian version of chicken tikka masala and one of the most popular dish in parties. The pre-marinated pieces of paneer are grilled and then added to a thick spicy tomato creamy gravy. The result is a lovely smokey and tangy flavor delicious curry, the tangy flavor comes from the way u marinated it. Believe me, You cannot go wrong with this, try it for yourself and relish!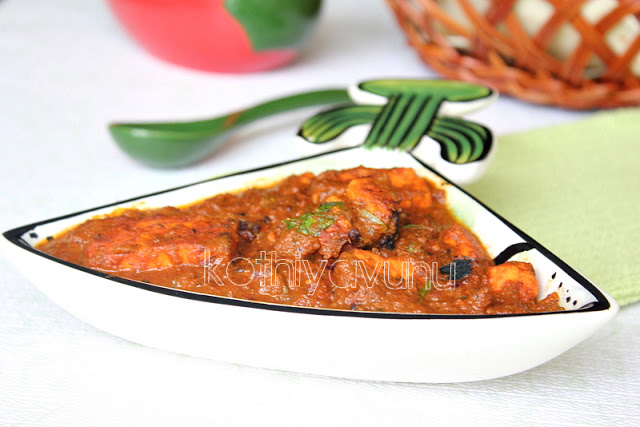 Paneer Tikka Masala Recipe – Grilled Cottage Cheese Cubes in Creamy Gravy
Preparation Time: 1-2 hour
Cooking Time : 20-30 minute
Serves : 4
Recipe Source : Sanjeev Kapoor
Ingredients :
For the Paneer Tikka:
Paneer : 14 0z /500 grms /2 cups (cut into 1 inch thick cubes)
Butter /Ghee : 11/2 tbsp + 1/2 tsp more for brushing
Ajwain Seeds /Carom Seeds : 1/2 tsp
Thick Yogurt /Hung Curd : 1/2 cup
Kashmiri Red Chillies /Paprika : 1 tsp or to taste
Gram Flour : 1/2 cup
Garlic Paste : 1 tsp
Ginger Paste : 1 tsp
Lemon Juice : 2 tsp
Mustard oil : 2 tbsp
Turmeric Powder : 1/4 tsp
Tandoori Masala : 1 tsp
Salt to taste
For the Gravy :
Onion : 4 medium, minced
Asafoetida : a pinch
Garlic : 6-8 cloves (chopped)
Ginger & Garlic Paste : 11/2 tsp
Tomato : 3 (large, chopped)
Tomato Puree : 1/4 cup
Cumin Seeds : 1 tsp
Turmeric powder : 1/4 tsp
Kashmiri Red Chillies/Paprika : 1 tsp or to taste
Coriander Powder : 1 tsp
Garam Masala : 1 tsp
Cumin Powder : 1 tsp
Kasoori methi : 1 tsp (crushed)
Fresh coriander leaves : 1 tbsp (finely, chopped)
Cream or Evaporated Milk : 1/4 cup
Oil : 2 tsp
Salt to taste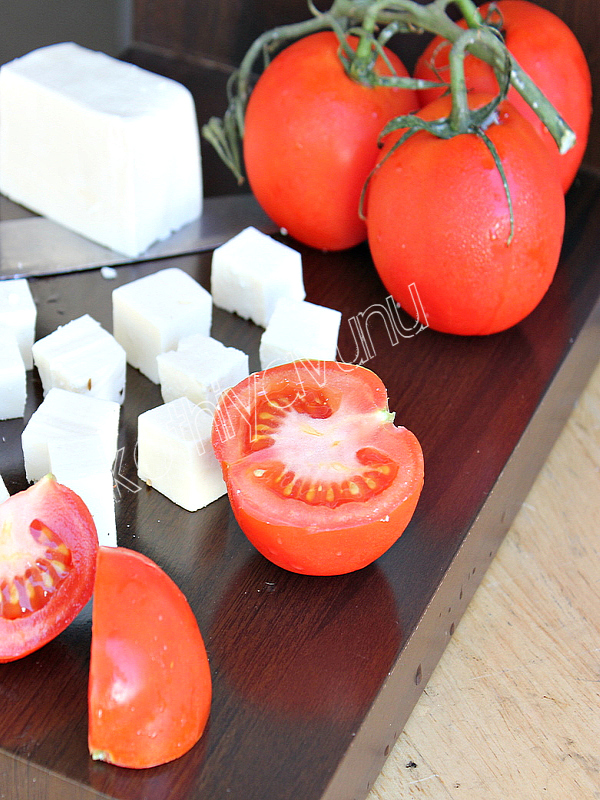 How to make Paneer Tikka Masala Recipe
:
For Tikkas :
1. Melt butter in a pan and add the ajwain seeds and gram flour and roast it in a slow flame for a minute till you get a nice aroma. (Note : Care should be taken not to burn the gram flour; the best way is to stir continuously and take the pan off the heat, back to the heat time and again). Allow this to cool.
2. Soak the bamboo skewers in water for 5 minutes. Take them out and wipe them and set it aside or you can use metal skewers without soaking them in the water.
3. To prepare marinate : In a large blow, add 1 tbsp of above roasted gram flour mix, yogurt, kashmiri red chilli powder, ginger garlic paste, lemon juice and mix well.
4. Heat mustard oil till the smoke comes and remove from the fire, now add turmeric powder and stir well; add the turmeric oil into the above marinate mixture and combine well.
5. Mix paneer cubes into above marinate mixture and gently mix well.
6. Arrange paneer pieces on soaked bamboo skewers or metal skewers and set aside for around 1-2 hrs in a refrigerator. (Notes : As paneer is very soft and can break very easily so arrange carefully.)
7. Place the paneer tikka skewers on baking tray covered with aluminum foil, brush with little oil on top.
8. Broil the Paneer in the oven on high for 8-10 minutes each side. (Note : Temperature setting and cooking time may vary depending on oven so adjust the timing accordingly.)
(or) grill the paneer tikkas on a tandoor or barbecue grill over a moderate heat for 6-8 minutes or till light brown in color from all sides (or) Heat oil on a tawa and place the skewers on it. Cook turning the skewers a few times, so that the paneer browns evenly on all sides.(Note : Do not overcook it or the paneer will become chewy.)
9. Take the paneer cubes off the skewers, place on a plate and set aside.
For the Gravy :
1. Heat the oil in a pan. Add cumin seeds and when they begin to change colour, add asafoetida, minced onions and sauté till well browned.
2. Add garlic and sauté till lightly browned. Add ginger paste and garlic paste and continue to sauté for another minute.
3. Add chopped tomatoes, salt and cook, covered over low heat till the tomatoes are soft and pulpy.
4. Add tomato purée, red chilli powder, turmeric powder, coriander powder, cumin powder and half a cup of water and cook, covered, over medium heat for three to four minutes, or till the oil separates.
5. Stir in the coriander leaves, kasoori methi, garam masala powder and cream or evaporated milk. Cook for another couple of minutes.
6. Add paneer tikka and stir gently and serve with a dollop of butter on top.7. Serve with Naan,Chappathi,or with any Indian Bread or with Pulao and Enjoy!
Notes :
This recipe works very well for the chicken tikka masala as well.
Paneer Tikka without gravy makes a wonderful appetizers/starter. Sprinkle chaat masala and some lemon juice on it and relish it with mint chutney and Enjoy!
Tandoori Paneer Tikka /Grilled Indian Cottage Cheese
Paneer Butter Masala | Butter Paneer