It's been a hectic week for me…I couldn't update this space lately and yet to respond to your emails and post all your recipe request, sure will try my best to respond your mails and post your recipe request soon…
I had some problems with my google account and I link that to my blogger. So had to back up the entire site and close it down till the problem was sorted…just to check everything is working fine, I am just posting this recipe, which is laying in draft for quite long now, though I am not happy with the clicks, then finally kind of settled with this…
So here you go watermelon strawberry smoothie… Nothing beats this sweet smoothie made with fresh fruit, ice, yogurt, a little honey with a dash of cinnamon. The watermelon-berry combo pairs together beautifully but you can use any fruit combination you choose…Enjoy!
Watermelon Strawberry Smoothie Recipe
Preparation Time : 5 minutes
Cooking Time : No cooking required
Serves : 2
Ingredients :
Seeded Watermelon : 3 cups (cubed)
Strawberries : 1 cup (hulled)
Lemon Fat free Yogurt : 1/2 cup
Honey : 2 tbsp or as required
Dash of cinnamon
Ice cubes : as required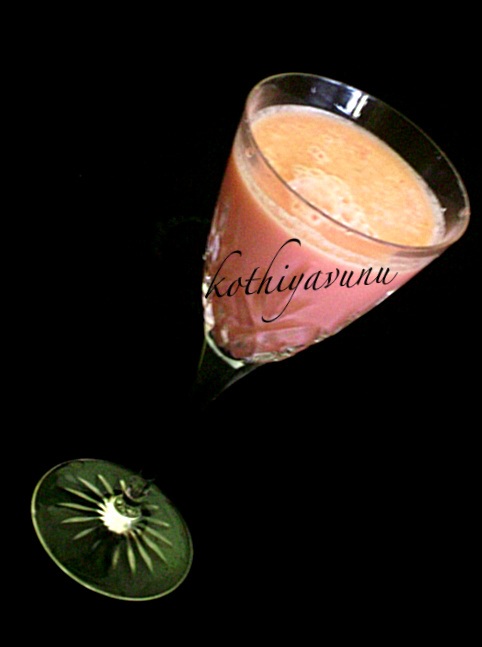 How to make Watermelon Strawberry Smoothie:
1. In a blender or in food processor, combine yougurt, watermelon, strawberries, honey and ice cubes.
2. Blend until smooth & frothy, sprinkle dash of cinnamon…Serve & Enjoy!
Related posts :
Orange Pineapple Honey Smoothie
Sweet Mango Lassi
Banana Milk Shake
Strawberry Milk Shake
For more Beverages recipes click here
Cheers!
Sangeetha