Happy Weekend! How has your week been? Anything fun planned for the week ahead? Well, for me this week has been ridiculously busy with so many happenings and so much work to do, that have not left much time for elaborate cooking and it seems like this upcoming week is no exception!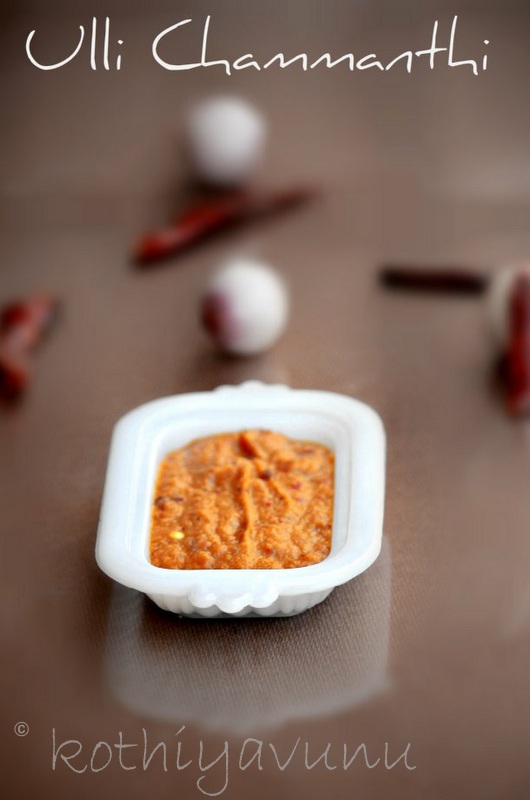 So today sharing the recipe which has been in my drafts for a quite long time now, with all the pictures placed, instead of posting the recipe, each time I decided to leave it for later. Wish I could explain what delayed me from posting, but I really don't know. 🙂 going Crazyy? i say hmmmm a lot. 😉 However, finally I'm glad I did 🙂
Well, talking about today's recipe, chutneys are an indigenous part of Indian cuisine.The variations are endless.They are a staple in most houses. In fact each region and perhaps every family has their own special recipe. This chutney goes well with
Idili
/
Dosa
and it's perfect side dish for
Kappa Puzhungiyathu /Boiled Tapioca
.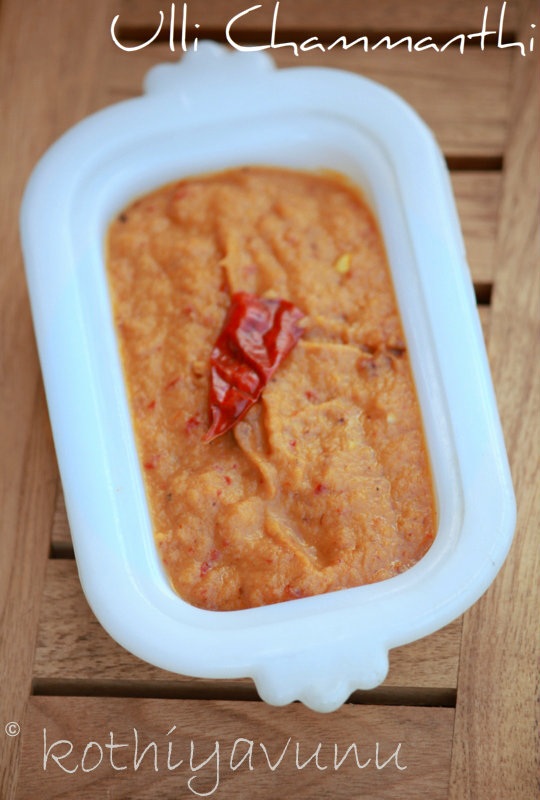 Back home in olden days, it is usually grounded in Ammikkallu (Mortar-Pestle with an elongated rolling pin made of stone) without adding water; but here I have used a normal mixer for grinding instead. Yes, you are so right, the taste and smell of blending it in mixer and grinding it on a stone mortar pestle is definitely different. So if you have access to ammikkallu/ stone mortar pestal, do try to prepare old fashioned method or if your like me, trusting on modern equipment's then you have to compromise a little on the taste 🙂
If your chutney lover and not tasted this so far, then you should try this. I'm sure you will continue to lick off of your plate even when the dosas and idlis are long gone.:) Enjoy!
Ulli Chammanthi Recipe – Shallots-Pearl Onion Chutney Recipe
Preparation Time : 5 minute (If using ammikkallu then, grinding time : 8-10 mins)
Cooking & Grinding Time : 5 minutes
Serves : 4
Ingredients :
Shallots /Pearl Onions /Chuvannulli/Cheriya Ulli : 2 cups
Red Chillies : 6-8 Or substitute with Red Chilli Powder : 2 tsps (use it according to your torelance level.
Curry leaves : few
Tamarind /Vaalan puli : a small sized ball (gooseberry sized)
Coconut oil : as needed
Salt to taste
How to make Ulli Chammanthi – Shallots-Pearl Onion Chutney :
Method 1 :
1. Grind all the ingredients listed above except coconut oil, together into a coarse paste. Drizzle coconut oil on the top.
Method 2 :
1. Heat coconut oil in a kadai /pan. Add the shallots /small red onions, red chilly and tamarind and saute for a minute. Remove from the fire; allow to cool and grind along with salt.
Drizzle coconut oil on the top.
Serve with
Idili
or
Dosa
or with
Kappa Puzhungiyathu /Boiled Tapioca
, great on bread too..Enjoy !
Notes :
This is a very hot chutney. Add or reduce red chillies according to your taste. Optional – To bring down the heat, if you want can substitute red chilli powder with Kashmiri chilli powder or paprika powder. Click here for more Chammanthi /Chutney Recipes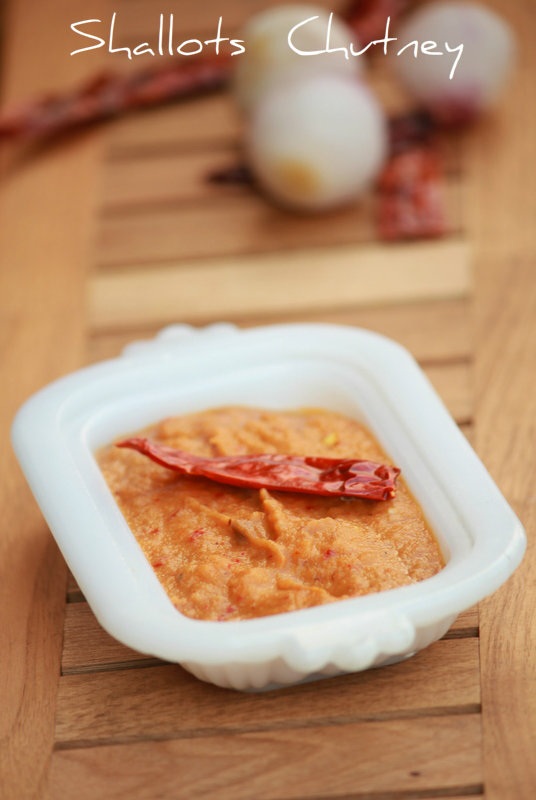 Happy Great Weekend!
Sangeetha