Hoorrraaaayyy! I'm excited.Why? Well, I'm glad you asked! If you don't, I'll just continue telling assuming you are listening.:-)

Nice way to start saying goodbye to 2013 and welcoming 2014 by seeing a small write up about me and my space in popular regional magazine of Kerala, South India 'Girhalakshmi' of Mathrubhumi – Jan 1-15th 2014 edition.
Here is the preview…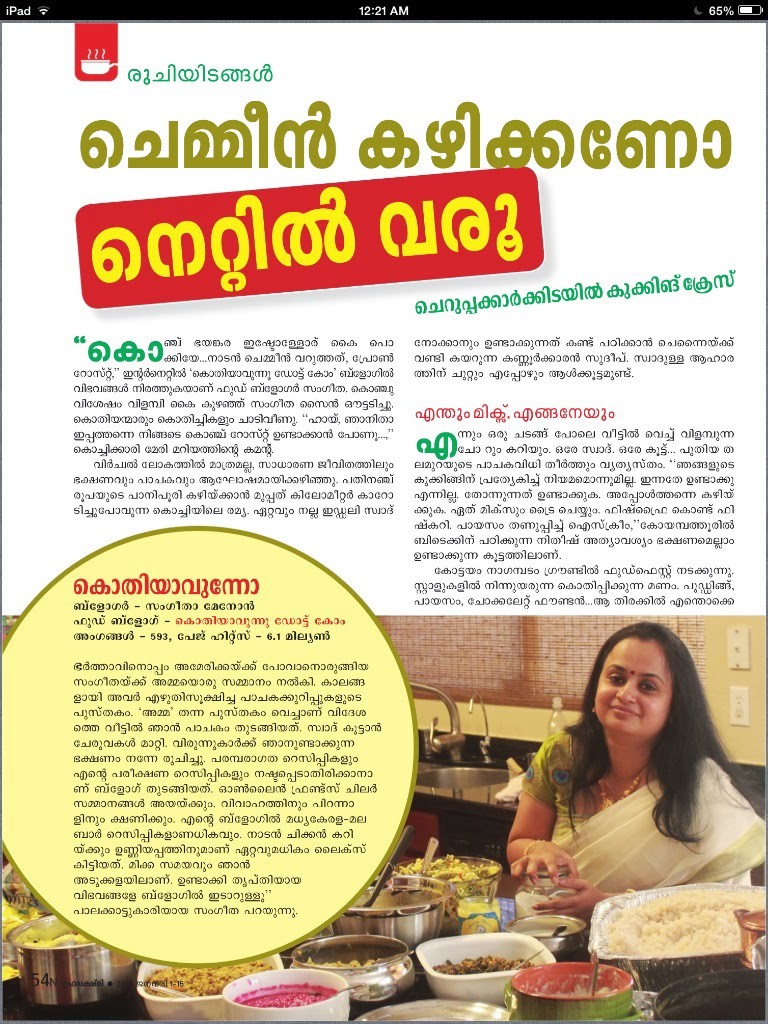 There is nothing more precious than when you see your work getting recognized in your own homeland, that too when you are living away. I like to thank Ms.Sharmila, subeditor Girahalakshmi maganize for the recognition and lovely write-up. Also thanks to all readers, friends & family and fellow bloggers for the support and encouragement. Appreciations such as this is what keeps me going…
Will be back with more yummy updates!
Wishing you all a very Happy, Prosperous & Blessed New Year!