Hello Everyone, How are you all? Happy New Year everyone! though I'm little late in wishing I'm back with great news to share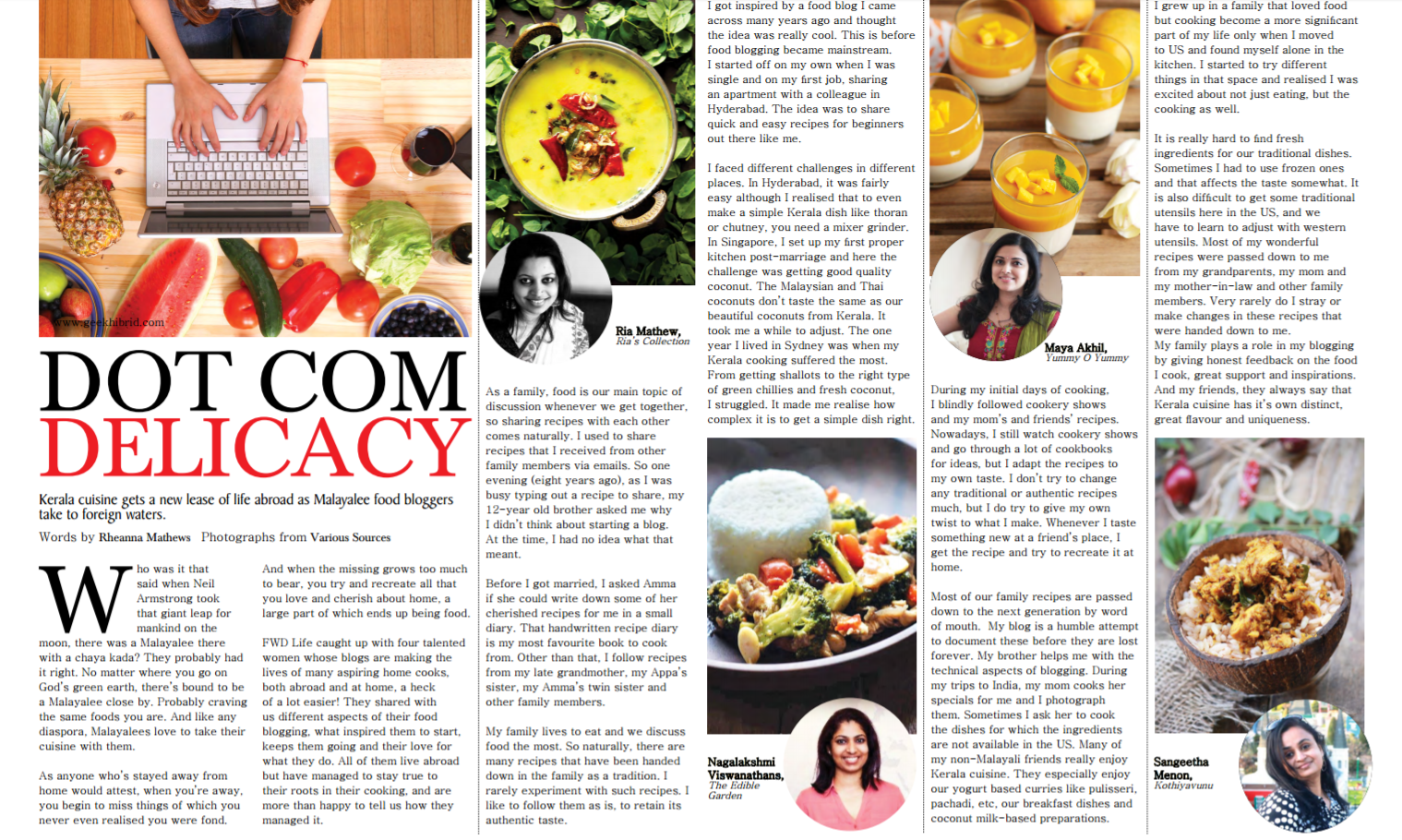 Yes, it's me together with my other blogger friends on FWD Life Magazine, January 2017 edition  🙂 So kick starting my first post in 2017 with this happy news.I would like to thank Rheanna Mathew, editor of this article for giving a wonderful opportunity.
I know it's been a while since I wrote a post.I was hoping to say hi to you  all in between but didn't work.I have been very busy with work and travel lately so I am not sure how frequent I can update the posts but I have a few posts in my drafts and I shall keep updating when time permits.

Once again Wishing you all a great time ahead, and may u do all that you wish for.
Happy New Year! Catch you with more yummy updates, shortly!
Sangeetha