Iftar Recipes !
May the spirit of Ramadan bless you with prosperity, wealth and happiness in life.
A must have for foodies and all the Muslims who fast in this holy month. Delicious and mouthwatering, Ramadan – Iftar recipes all in one place. Make this Ramadan special and rejoice your life by making these yummy dishes.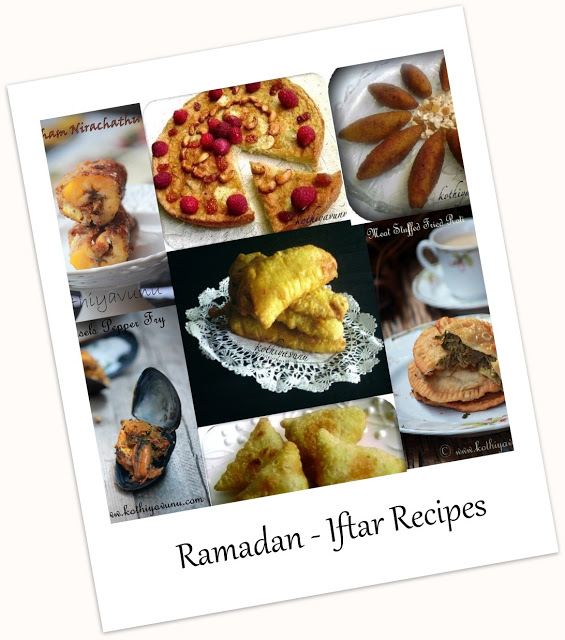 Iftar Recipes – Ramadan Recipes – Kerala Iftar Recipes
Beverages :
Snacks /Sweets/Desserts :
Snacks
Veg
 Non Veg


Main Course :
Appam/Breads
Biryani/Pulav/Fried Rice
Veg
Non-Veg
Side Dishes – Curry /Gravy:
Veg
Non-Veg
Seafood

Shrimp /Prawns /Mussels /Scallop
Side Dishes – Dry :
Veg
Non-Veg
Mutton/Goat/Lamb
Beef
 Seafood
 Accompaniments for Biryani :
Pickles :
Veg
Non Veg
Soups & Salads :
Veg
Non Veg
Hope you will try this Iftar Recipes and will like it. Do let me know your opinion. Would love to hear it.
Happy Ramadan, Happy Cooking!
Sangeetha
Hungry for
?
Sign up, and get more recipes delivered directly to your inbox.