Refreshing Drink for summer and all time kids pleaser!! Banana milkshake is a nutritious drink that is easy to make..I prefer serving them little creamy & rich. Addition of vanilla ice cream and a tsp of honey makes it taste delicious..YUM!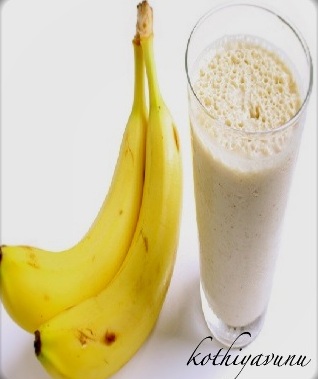 Recipe for Banana Milk Shake


Ingredient:
Banana : 1 no (cut into chunks)
Cold Milk : 1 cup
Vanilla Ice Cream : 4 scoops
Vanilla Extract : 1/4 tsp
Sugar or Honey
Method of Preparation:
1. Put ice cream, banana chunks, milk and vanilla, and sugar in a blender.
2. Cover and blend on high until ingredients are well-combined and the shake is the desired consistency.
3. Pour into a glass and enjoy!
For more Beverages recipes click here
Cheers!
Sangeetha