Wishing everyone around the world a very HAPPY and PROSPEROUS NEW YEAR!
A cinnamon roll is popular in North America and Europe. Cinnamon rolls are treats that can be made for breakfast, dessert or snack time. It has been a favorite of mine ever since discovering it and I have been wanting to make cinnamon rolls from the scratch, I was finally able to make them and they turned out wonderfully.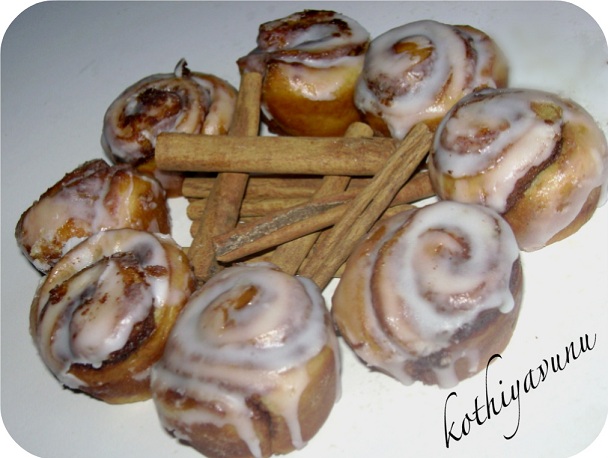 Cinnamon does not only taste good, it also contains many health benefits. The name cinnamon is derived from a Greek word meaning sweet wood. It is derived from the inner bark of the cinnamon tree. In the ancient science of Ayurveda, cinnamon is used as a remedy for diabetes, indigestion, and colds.To know more about cinnamon health benefits read
here.
I used the recipe from
here
and I highly recommend it because this recipe Rocks! Actually recipe calls for 7 inch round size pans(8 Serving), I made a half recipe and have included the measurements below. The packaged ones are good, but the ones that are made from scratch really hit the spot..It makes a wonderful roll for any occasion!
Cinnamon Roll Recipe – Cinnamon Bun Recipe
Makes 30 medium size rolls
Ingredients :
Vegetable Oil : 1/2 cup
Sugar : 1/2 cup
Active Dry Yeast : 1 packet / 1 tbsp
All-purpose Flour : 4 cups + 1/2 cup separated
Baking Powder : 1/2 tsp (heaping)
Baking Soda : 1/2 tsp (scant)
Salt : 1/2 Tbsp (heaping)
For Filling :
Melted Butter : 1 cup
Sugar : 3/4 cups
Generous Sprinkling of Cinnamon
For Vanilla Cream Glaze : (This recipe makes for 1 pan of cinnamon rolls. It can doubled or more depending on preference)
Powdered sugar : 1 cup (heaping)
Vanilla extract : 1 1/2 teaspoons
Heavy cream : 1/4 cup
Milk : 2 1/2 tbsp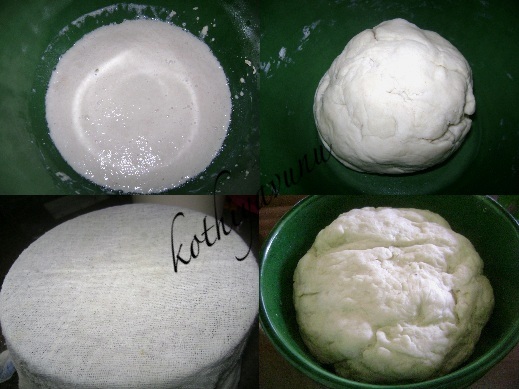 How to make Cinnamon Rolls-Buns :
1. Mix the milk, vegetable oil and sugar in a pan. Scald the mixture to150 degrees or heat until just before the boiling point. Turn off heat and let it cool for 45 minutes to 1 hour.
2. When the mixture is lukewarm to warm, but not hot, sprinkle in packages of active dry yeast. Let this sit for a minute.
3. Add 4 cups of all-purpose flour and stir mixture together. Cover and let rise for at least an hour.
4. Add 1/2 more cup of flour, the baking powder, baking soda and salt. Stir mixture together. (
Note :
At this point, you could cover the dough and put it in the fridge until you need it – overnight or even a day or two, if necessary. Just keep your eye on it and if it starts to overflow out of the pan, just punch it down).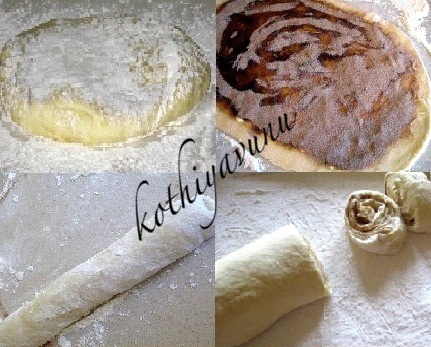 5. When ready to prepare rolls: Sprinkle rolling surface generously with flour.
6. Take half the dough and form a rough rectangle. Then roll the dough thin, maintaining a general rectangular shape.
7. Drizzle 1/4 to 1/2 cup melted butter over the dough.
8. Sprinkle 3/4 cup of sugar over the butter followed by a generous sprinkling of cinnamon.
9. Starting at the opposite end, begin rolling the dough in a neat line toward you. Keep the roll relatively tight as you go. Next, pinch the seam of the roll to seal it.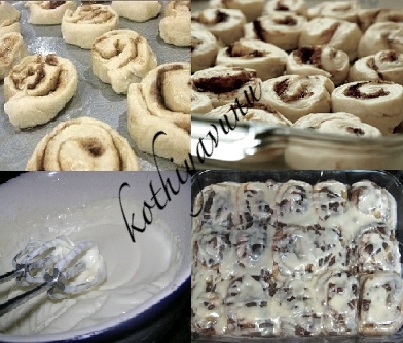 10. Spread 1 tablespoon of melted butter in a baking pan.
11. Then begin cutting the rolls approximately 3/4 to 1 inch thick and laying them in the buttered pans.
12. Repeat this process with the other half of the dough. Spray a piece of plastic wrap with baking spray and cover the bowl. Then lay a towel over the plastic wrap. Set a bowl aside, let the rolls rise for 20- 30 minutes.
13. Bake at 400 degrees until light golden brown, about 15-20 minutes.
For the frosting :
1. Add sugar to bowl and stir in heavy cream and vanilla until mixture resembles a thick batter.
2. Add milk one tablespoon at a time, stirring until smooth – about 3-5 full minutes.
3. Mixture may look lumpy at first but just continue to stir and it will come together.
4. Generously drizzle frosting over warm rolls after they come out of the oven.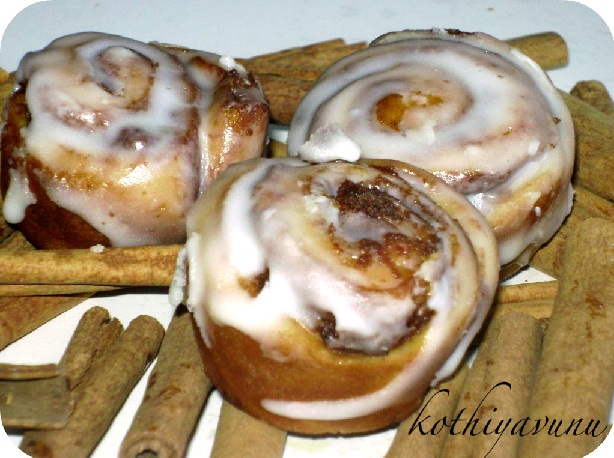 Notes :
You can also use self rising flour instead of all purpose flour. If using self rising don't forget to omit the baking powder, baking soda and salt. Self rising flour already has all those ingredients added.
Click here for more Breads Recipes.
Once Again Happy New Year All!
Sangeetha