Unique and Healthy Ginger-Inji Rasam!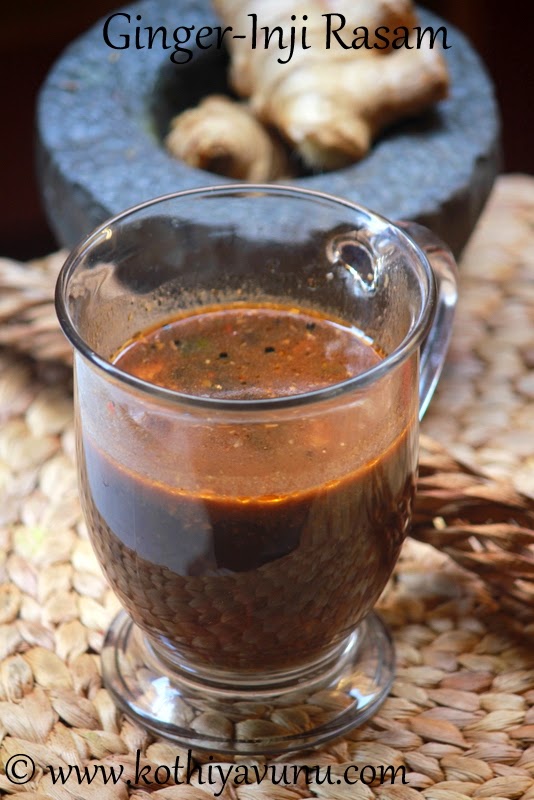 Have you decided on your Onasadya menu yet ? I have…This onam is special to us, coz we are celebrating in our new house, so I have decide to celebrate with full-fledged sadya.
No sadhya is complete without rasam. Usually I use to prepare Tomato rasam, but this time for change I planned to prepare unquie, though healthy variation of rasam. Yes as the tile of the posts says… it's Ginger -Inji Rasam. As you all know ginger has time-tested, digestion-friendly properties and has a lost of health benefits, then why not to include in sadyas to help aid digestion of the heavy feast.
This recipe I got it from my new neighbour. I tried couple of times and it's a winner! So I thought I will post it before the onam for you all. If you are like me looking for making different variety of rasam for this Onam sadya then this recipe is for you.
Other Rasam Recipe You Might Like: 
Kurumulaku Rasam /Black Pepper Soup
Tomato Rasam /Tangy Tomato Soup
Chicken/Kozhi Rasam /Country Style Chicken Soup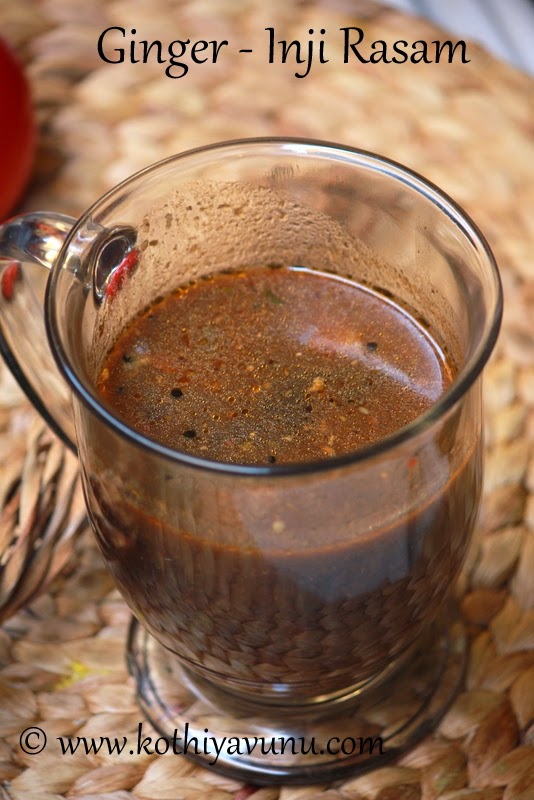 How to Make Ginger-Inji Rasam |Kerala Style Ginger-Inji Rasam: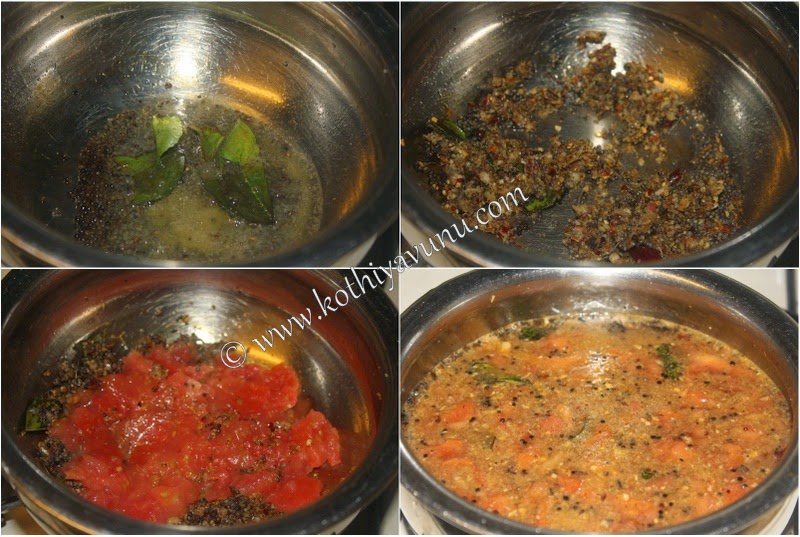 Ginger Rasam - Inji Rasam Recipe - Kerala Sadya Special
Unqiue and Healthy South Indian Soup.
Ingredients :
Ginger /Inji : 1 inch piece (crushed)
Tomato : 1 large
Green chilies : 2-4
Turmeric Powder : 1/4 tsp
Whole Black Pepper :1 tsp (crushed)
Tamarind Pulp : small lemon size or 1 tbsp
Lime Juice : 1 tbsp (optional)
Sugar : 1 tsp
Salt to taste
For Tempering :
Mustard Seeds : 1 tsp
Cumin Seeds : 1 tsp
Garlic : 2 cloved (crushed)
Asafetida : ¼ tsp
Curry Leaves : 1 sprig
Ghee or Cooking Oil :1½ tsp
Coriander leaves : a handful chopped
How to Make :
Soak tamarind in ½ cup of warm water for 10-15 min and squeeze the juice. If you are using tamarind pulp then dilute with ½ cup of water.
Heat ghee in a kadai;  add the mustard seeds, cumin seeds, when it's splutter, add asafetida, curry leaves and crushed garlic, green chillies and half of the crushed ginger.
Add tomatoes and fry for a minute; add tamarind juice and  2 cups water with salt, turmeric powder, sugar and mix well and bring it to boil.
Add the remaining crushed ginger, whole black pepper and bring to boil.
When it boils, remove from the stove and add the lime juice (it's purely optional) and coriander leaves and close immediately with the lid for 10 -15 minute… this allows flavors to set.
Serve hot or warm with rice and fried pappadam or enjoy!
Notes
If you are adding lemon juice then do not be reheate or boil, it may taste bitter
Hope you will try this Healthy Ginger-Inji Rasam for this Onam. Don't forget to pour your thoughts! Enjoy!
Happy Onam!
Sangeetha
Like this Recipe? Sign up, and get more recipes delivered directly to your inbox.